Description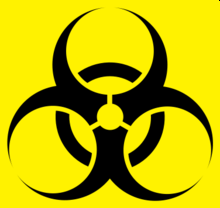 Helps reduce physical contact when searching subjects – reducing the chances of contracting Corona viral infections.
This security hand held metal detector is an excellent device to prevent knives and weapons being taken into bars and nightclubs. High sensitivity means small hidden metal objects can be detected. Red & Green LED lights alert to the detection of metal. The detector has dual operation modes of Sound or Vibration. Perfect for Security, Safety, Indoor/Outdoor Events, schools, cafeterias for food safety, sports events, airport, or anywhere you need dependable metal detection.
Performance:
The sensitivity of the detector is determined primarily by the size, shape and material of the detected objects.
Typical performance figures: Maximum Detection Range
38 Caliber hand gun: 15cm (low sensitivity), 20cm (optimum sensitivity)
Knife: 10cm (low sensitivity), 15cm (optimum sensitivity)
Razor Blade: 5cm (low sensitivity), 10cm (optimum sensitivity)
Rugged ABS construction
CE Approved
High sensitivity
Two Modes: Sound or vibration
Easy & Convenient to use
Pre-set sensitivity level that does no adjustment
Operates on one 9-volt alkaline or rechargeable battery
Note: 9 volt alkaline battery supplied