Our NTOI U-212s pocket size Unbreakable Umbrellas have now sold out again due to popular demand. We still have a few of the new Model U-202s with steel shaft is intended for professionals in personal protection business (bodyguards, etc.).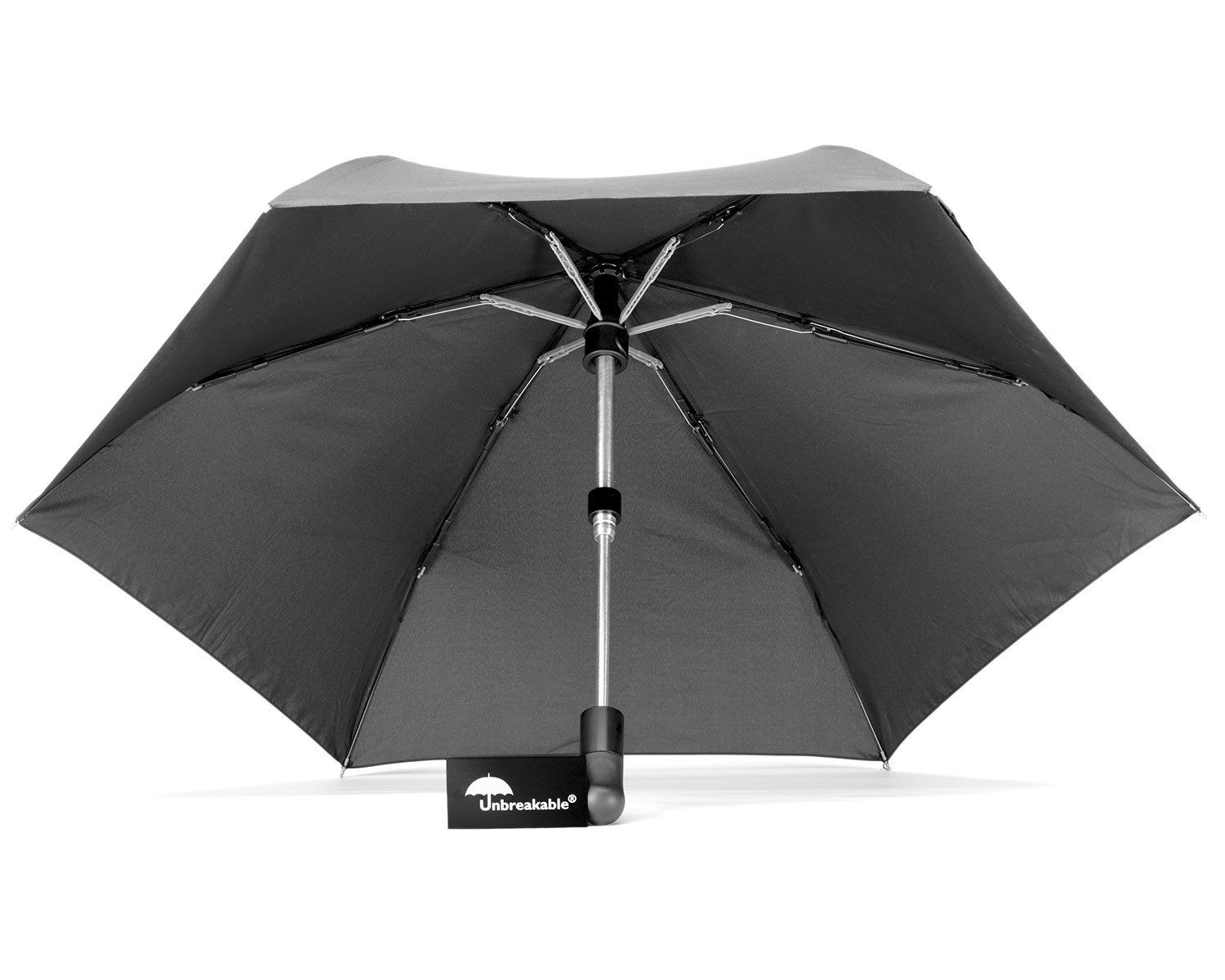 The Unbreakable® Telescopic (Collapsible) Umbrella protects against rain and many other things. . . . Whacks as strong as a steel pipe–it weighs 1 lb and 10 oz (745 g).
—————————
The NTOI® Unbreakable Standard Walking Stick Umbrella works just as well as a very sturdy walking stick or cane but does not make you look funny or feel awkward. This umbrella protects against rain and everything else. Whacks just as strong as a steel pipe but weighs only 1 lb 11.2 oz (775 g).